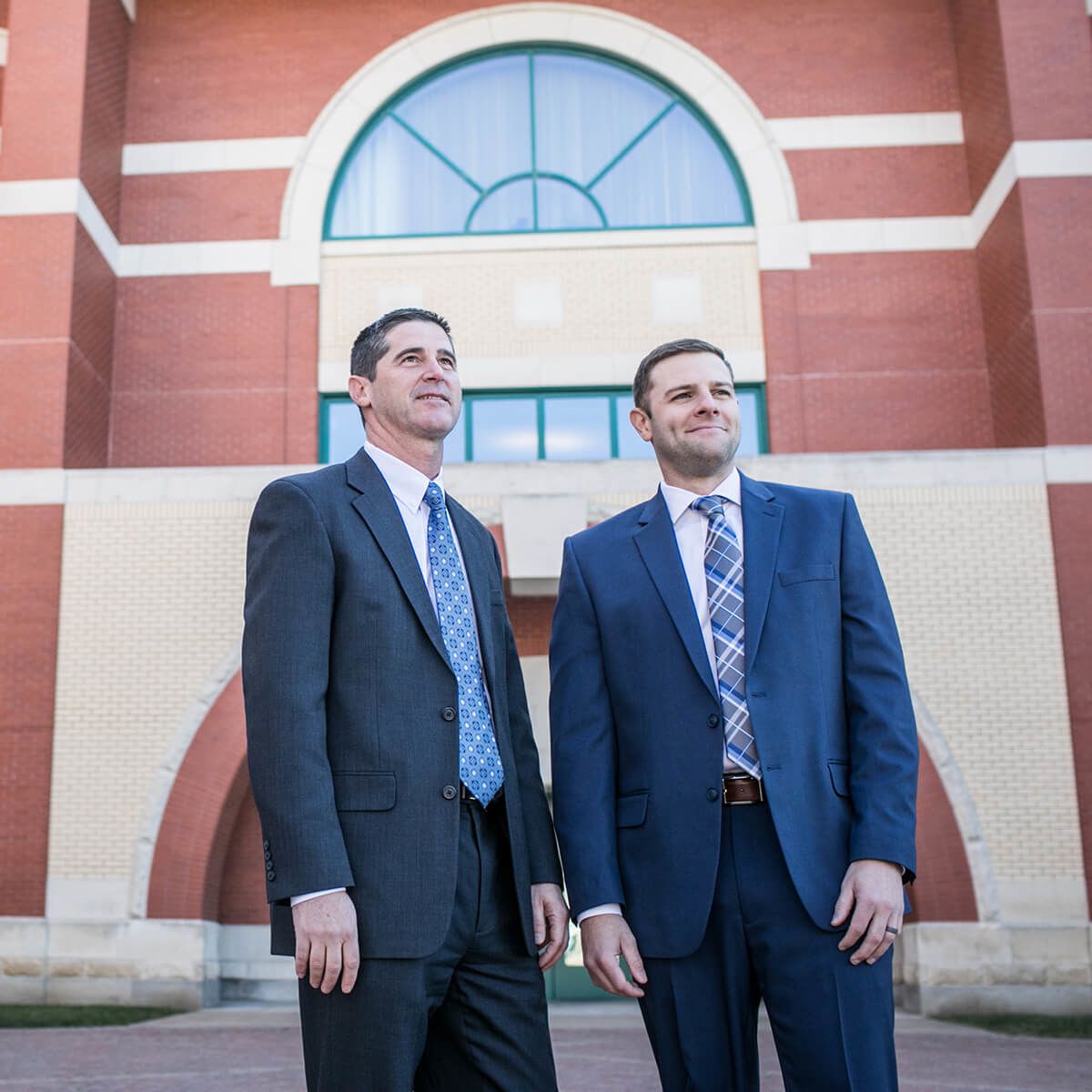 At our Olathe law office, we encourage clients to obtain legal guidance as early as possible. This is vital to ensure evidence is gathered and preserved and to allow enough time for witness statements to be obtained.
We completely understand the urgency of your legal concerns. In recognition of that urgency, we invite you to contact our office in Olathe, Kansas by calling 913-353-4124. We are pleased to offer free initial consultations in bankruptcy, personal injury, & other legal matters.
Our Areas of Local Legal Practice Include:
Personal Injury
When you have been personally injured as the result of the carelessness of another person, you deserve to be compensated appropriately for medical bills and lost wages.
Bankruptcy
Do you want to stop the threatening letters and phone calls from aggressive creditors? Bankruptcy may be the answer for you.
Auto Accidents
Hiring an attorney to represent you following an auto accident ensures you will have a knowledgeable professional on your side.
Distracted Driving
Distracted drivers should be held accountable for their actions, and there should be no reason why you shouldn't receive fair compensation for your personal injuries
Motorcycle Accidents
You can't always rely on your insurance company to help you recover damages. If you were riding a motorcycle and were injured because of a negligent driver, you have rights to protect.
Slip and Falls
To have a successful slip and fall accident claim, you will need an attorney who can prove that a property owner's negligence was the cause of dangerous conditions.
Truck Accidents
The potential damage that an 18-wheeler truck can render is undoubtedly one of the most severe kinds of damage that can lead to long-term personal injuries.
If you or a loved one has been injured due to the negligence of another person, we encourage you to contact our office as quickly as possible. Adams Cross, LLC represents local Kansas City metro area clients who have been injured due to the carelessness of others, whether it is a slip and fall, truck accident, motorcycle accident, auto accident, malpractice, or another type of accident.
Our office also handles both Chapter 7 bankruptcy and Chapter 13 bankruptcy. If you are interested in learning how to eliminate your debt and get back on track financially, we will be pleased to explain the available options and allow you to determine whether bankruptcy is the right solution for you. Whether you have credit card debt, payday loans, medical bills, unpaid taxes, or other types of debt, we can usually help advise on the best course of action.